From the
ATWB Customer Gallery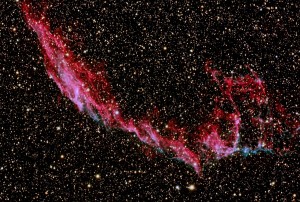 The Vail after I used a new app for noise reduction and detail enhancement.
View the Anacortes Telescope & Wild Bird Customer Gallery
The Large Hadron Collider (LHC) is officially entering a new stage. On June 15, 2018, a ground-breaking ceremony at CERN celebrated the start of the civil-engineering work for the High-Luminosity LHC (HL-LHC) -- a new milestone in CERN's history. By 2026 this major upgrade will have considerably improved the performance of the LHC, by increasing the number of collisions in the large experiments and thus boosting the probability of the discovery of new physics phenomena. This means that physicists will be able to investigate rare phenomena and make more accurate measurements. The LHC allowed physicists to unearth the Higgs boson in 2012, making great progress in understanding how particles acquire their mass. The HL-LHC upgrade will allow studies of scenarios beyond the Standard Model, including Super-Symmetry (SUSY), theories about extra dimensions, and quark substructure.
Read More
Auction ending soon
Photo
Title
Current
Bids
Expires On
-
0
06/23/2018 21:32:PM
$18000.00
RESERVE NOT MET
3
06/30/2018 18:46:PM

Telescopes, Astronomy, Binoculars