From the
ATWB Customer Gallery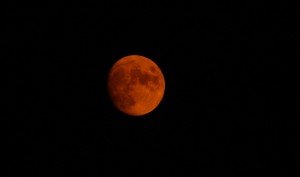 Disco Inferno
Pentax SMC XP-14 with issues...
I have a Pentax XP-14 for sale. The eyepiece is in pristine condition cosmetically, but there are several flakes between the lens groups that are noticable when using the EP.  Comes with original caps, no box.  Note this is a .965 format EP.

Offers welcome.  If you don't mind the flakes you have one of the best 14mm planetary EPs you can get.

I attempted to send the eyepiece to a Pentax facility for repair, but they declined to work on it out of warranty.  I then sent it to another optical shop, they initially gave me an estimate of $100 to fix it but then declined to work on it and sent it back to me.  Since then it has sat in a drawer because I was sick of dealing with it!

I'll cover USPS Priority shipping to USA addresses and PayPal fees.

Sorry, I will only ship to USA addresses.

Thanks for looking.

Telescopes, Astronomy, Binoculars