From the
ATWB Customer Gallery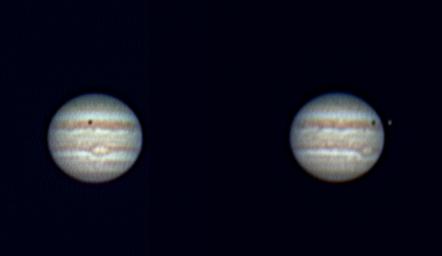 Jupiter & Io transit
Orion SkyGlow SCT Filter
I am selling an Orion SkyGlow (#5658) broadband light pollution filter. It is mounted in a cell with 2" SCT female threads on the front that directly attach to the back of the SCT and 2" SCT male threads at the rear of the cell. (This type of mounting is no longer available from Orion.) The filter itself is in excellent condition. Can be used visually and photographically, I used it lightly for visual observation but never used it for photography. (Note: See photos to view the spec sheet.)

It comes in its original case and manufacturer box with spec sheet.

Asking $50. Price includes Paypal fees and shipping in US.

Telescopes, Astronomy, Binoculars