From the
ATWB Customer Gallery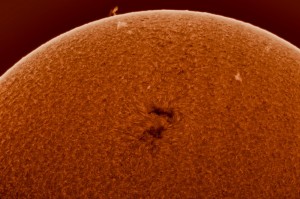 AR 2773 from Lake Ahern Observatory
[reduced] Pegasus Dual motor Controller V3 & MKF-C Motor Focus Kit - Celestron
Lower price and include USPS shipping within US.

I have bought these two to use on my Celestron Edge HD8 on feburary, 2018. They work well for me. I just sold HD8 and I don't need them anymore. 


1. Dual Motor Focus - C Pegasus Astro Dual Motor Focus Controller v3:  Paid: $221
     This is an earlier than current V3, it has temprature tube using different socket. It also uses DB9 cable to connect to Motor. 

2. MKF-C Motor Focus Kit - Celestron: it comes with a L braket. This might be able to be used on other celetron SCTs, please consult Pegasus. Paid: $118

When the temperature drops below zero, the controller has some issue, this is known issue confirmed by Pegasus. I use a USB heater to wrap the controller around during cold whether, it no longer has this issue. So, I throw the heater wrap in for free.

Last picture shows how the motor attaches to EdgeHD 8.

Please add paypal fee if there is any.

Telescopes, Astronomy, Binoculars