From the
ATWB Customer Gallery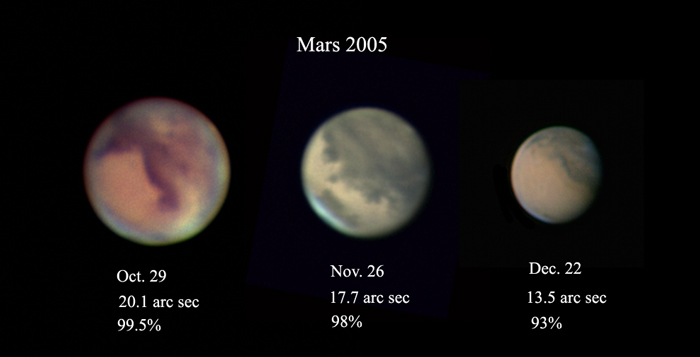 Mars_Oct-Dec_2005
Misc. Items #1
I am selling the following items after acquiring them from a friend's estate upon his death.  The following is for sale (All items will be sold AS IS):
SOLD $100 - Astro System Astro Beam II 2" Laser Collimating Tool – Laser works and appears to be in working order.

$35 - Orion Deluxe Laser Collimator – Laser works
$100 – 1.25" Collimation Set, includes three tools, an Orion Laser Collimator tool, and an aluminum case – All three 1.25" tools are in excellent condition and the laser works (sight tube, cheshire, open side tool).
All items will be sold as is.
I would dearly love to sell all of this stuff within a 50 mile range of Chesapeake, VA.  If you want something shipped – it will be at 100% the buyer's expense. 
PLEASE NO LOW-BALLS, I have set the prices darn cheap.
v/r
Chuck

Telescopes, Astronomy, Binoculars