From the
ATWB Customer Gallery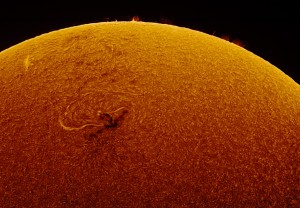 Solar Active Region AR 2741
Wanted: Astrophotography books...
I'm in need of some books dealing with the ins and outs of astrophotography, spectroscopy, transit photometry, etc

I'm interested in all these topics and want to learn as much as I can.  I'm constantly searching the internet for good websites that are informative and accurate, but books are still the best format for education/reference.

Telescopes, Astronomy, Binoculars