From the
ATWB Customer Gallery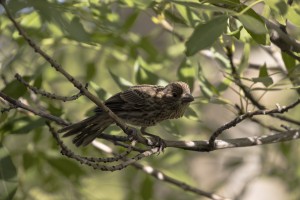 Paying attention
Bogen Manfrotto 323 RC2 Quick Release top assembly
VERY HARD to get these separate or even used anymore.

This is a 1993 Bogen Manfrotto 323 RC2 Quick Release Plate Clamp Adapter. This beautifully, durably-built, solid cast aluminum and brass piece fits to the top of various Bogen or older Velbon and Vivitar pan heads. I have not tested this to work on any of the Orion Paragons or the classic Celestron DX tripod of the 1980s-1990s.

This is their older model, which features their trademark "peace sign" logo on the release arm.

Weighs exactly 3.6 ounces.

This assembly is completely stock and unmodified and the central thread is a #3/8-16. So if not a Bogen product, but matching male threaded shaft resides on your existing pan head by whichever brand you're using, this will fit to it.

ANY "universal" plate adapter should fit in the quick release bracket. If using a Bogen cast aluminum adapter plate, you'll need to make sure it is model 3157; probably their most common-made plate. Their hex adapter plate will not fit in this unit.

Cosmetics are very excellent and functions and threads are perfect.

THE GRAY HARD PLASTIC ADAPTER PLATE SHOWN IN THE PHOTOS IS NOT INCLUDED, BUT IS DEMONSTRATING THAT A NON-MANFROTTO PRODUCT WILL WORK IN THE QUICK RELEASE ADAPTER

Happy to ship to anyone on Earth.

Telescopes, Astronomy, Binoculars