From the
ATWB Customer Gallery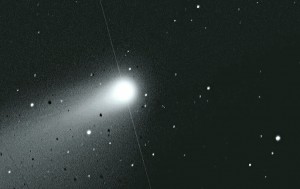 Comet Neowise with satellite pass.
Meade Model 1220 Field Derotator
I have a Meade field derotator for sale.  These are used on Meade SCTs, usually LX200s.  When set up on a scope using an alt azimuth mount, these devices provide field derotation for astrophotography, but may also be used for visual viewing.   I have only used it a couple of times.  It is in very good condiion and is still in the original box.  I don't need it anymore, since I have moved on to another imaging platform.

Telescopes, Astronomy, Binoculars