From the
ATWB Customer Gallery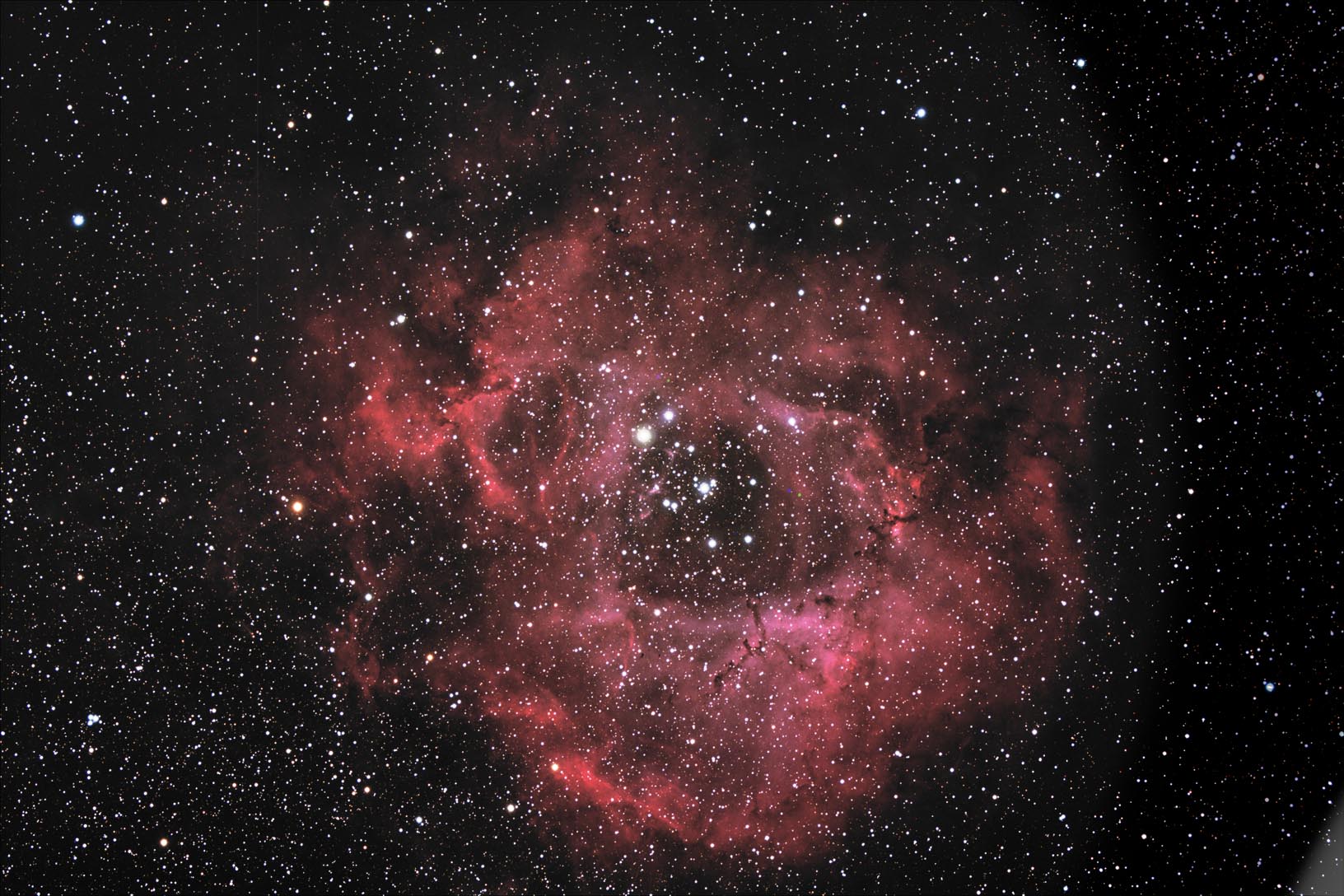 Rosette
** SOLD ** For Sale - Celestron CGE Mount
The good:
This mount has been an awesome partner.  I've kept it at a vacation house (indoors when not in use) and used with a Celestron 9.25 scope.  This mount was sold with scopes up to 14", but the 9.25 and this mount seem to be made for each other - perfect payload capablitiy with this scope and any/all accessories.  After polar aligning and a 2/4 star alignment, the gotos are spot on.
Comes with the original packing for the mount head, but the box is gone (my plan is to replace it asap).
**CONUS ONLY**
The bad:
For the life of me, I cannot get the Dec cable removed from the mount.  I've tried several (gentle) methods, but really don't wanna damage it any.  I've made a little cut-away in the packing to accomodate this.
I don't have the hand controller..... Seems I forgot to grab it when I left the vaca home - not sure when I'll be back there.  I do have family going up in the next few weeks and I'll get one of them to ship it to me.  If you purchase this mount, I promise, I'll get this to you as soon as I possibly can.  This (along with the Dec cable) is why I'm selling it so cheap.
***  IF *** you have a StarSense unit, I DO have that hand controller, but without the StarSense it won't work.
The Ugly:
Well... this mount is USED.... several sctatches here and there, but does not affect performance.
What's included:
Mount head
Tripod
Counterweight shaft
1 x 22lb counterweight
2 x 25' 12v power cords (just happen to have an extra)
Custom knobs for securing the head to the mount pier


I actually hate to part with this mount, but it really didn't get the use it deserves.  Buyer pays shipping.
PS - the rims (2017 Ford F150XLT 18") are for sale too.... if  you happen to be interested..... :)

Telescopes, Astronomy, Binoculars