From the
ATWB Customer Gallery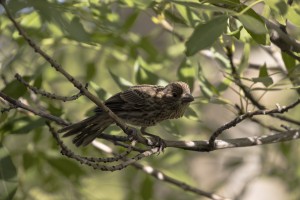 Paying attention
US Converters Bluetooth Dongle & RS232 cable
Control your mount wirelessly! I have a US Converters bluetooth dongle & RS232 cable for sale. This was used on my Celestron AVX to control the mount via SkySafari. Why do you want bluetooth rather than wi-fi? Quite simply this requires lower power and the bandwidth is nowhere near as congested as the wi-fi spectrum.

I've used a Samsung Note 3 & Note 8 to connect without issues. You will also need some type of planetarium software on your phone. I used SkySafari and had no issues, but there are others that would probably work just fine.

You will need to power this with a USB power source. I used a LiPo jump start battery to power my mount, so I just plugged it into one of the free USB charging ports. The connector is a USB Mini A and is not included.  The RS232 cable plugs into the bottom of the hand controller. If you have a new one with a USB port on the bottom, you might have to do a little research on how to connect it. If you have a iOptron mount, you will need a USB to RS232 converter, and it will plug into the mount, and not the hand controller. 

If you google US Converters Bluetooth Telescope, there is a great .pdf guide about using these. I've already gone through the process of setting it up, so no need to set the baud rate or anything.  

These are for sale at USConverters.com for $59 and the RS232 cable is $12.50 on Amazon but you have to pay shipping from US Converters. I'm including domestic shipping in a USPS small flat rate box and will eat the paypal fee.

Telescopes, Astronomy, Binoculars