From the
ATWB Customer Gallery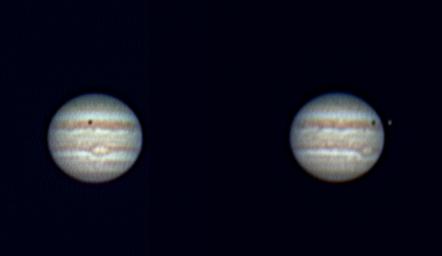 Jupiter & Io transit
Wanted: recent losmandy G11G
Hello, I'm testing the waters to see if there are any lightly used recent manufactured (with tucked motors, one piece worm block, spring loaded) G11G mounts out there looking for a new home. 

I'm in *San Diego* and happy to drive the SoCal region to check it out. (My post says I'm in San Jose, I'm not, couldn't figure out how to change that!)

Many thanks and clear skies!

Telescopes, Astronomy, Binoculars