From the
ATWB Customer Gallery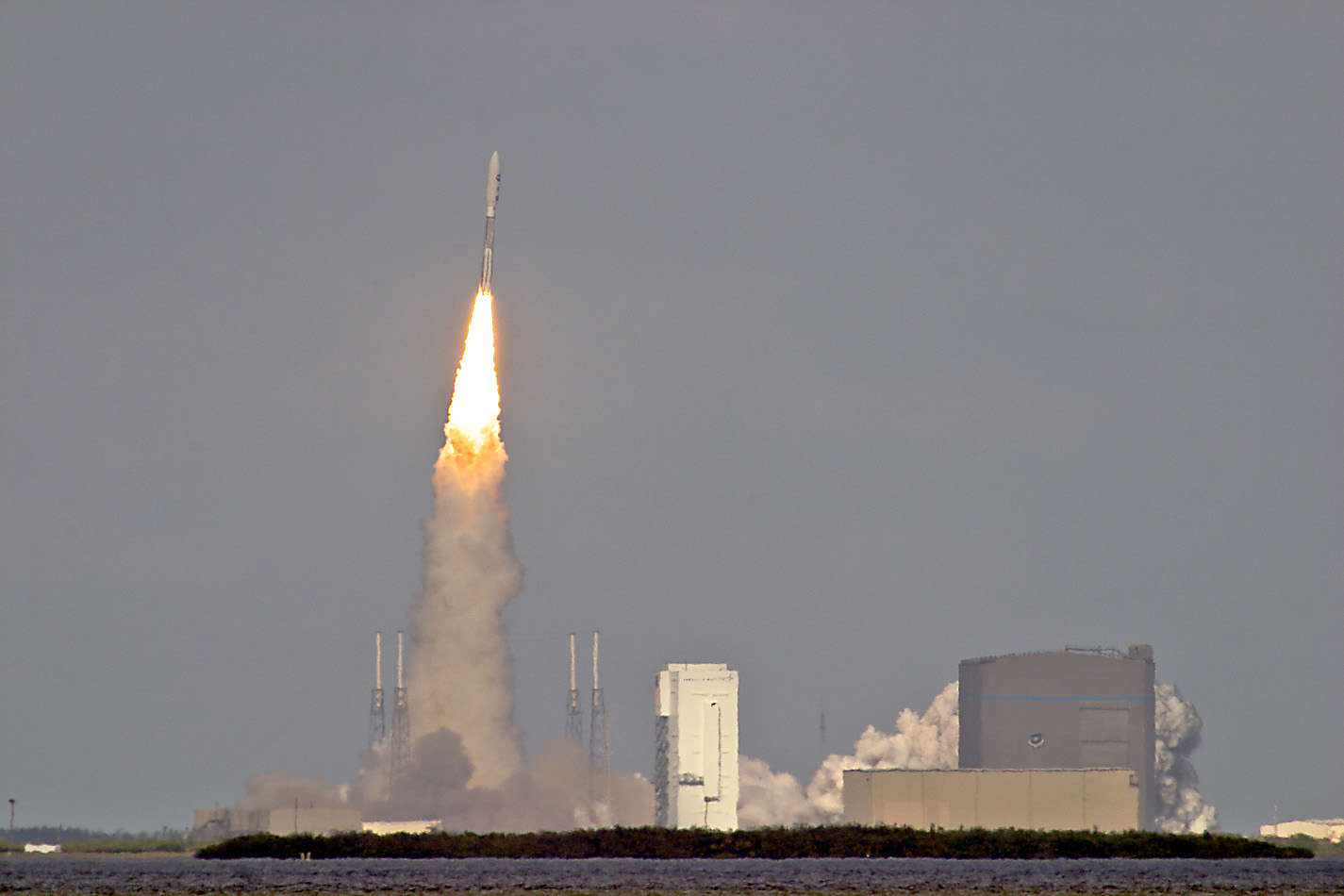 Pluto New Horizons Launch
HISTORIC VEGA-BRAY OBSERVATORY and SKYWATCHERS INN
Southern Arizona is a stargazers' mecca. The town of  Benson, some 47 miles each of Tucson, adheres to Arizona Dark Skies Association guidelines for commercial and residential lights. Dr. Vega's long-standing interest in things celestial, spurred by Sputnik in 1957, culminated in his building a private, state-of-the art observatory just outside Benson in 1990. Once known as Cochise County's greatest educational asset and tourist draw – well known by people around the world as well as by local people. The observatory's crown jewel is the 20" Maksutov Cassegrain telescope, designed and built by Dr. Vega and Dr. Bray. The size and quality of its lens makes it one of the most-unique amateur telescopes in the world.
This property is sold As-Is with the Buy-Now price of $925,000. Includes an eclectic collection of minerals, fossils, and other items for scientific education from current owner and objects from Vega-Bray years. Plenty of valued collectibles will remain to improve and enhance the experience for visitors at the Observatory and B&B activities once operations are restored. The contents of the 6,000 SF building are plentiful as well as unorganized. This will be a real treasure hunt among the collectibles distributed throughout! Consider the many income streams possible with this complex.

Aerial View


BUY IT NOW!
Terms are Cash
$10,000 Earnest Money, to Pioneer Title
Buyer pays 3% Brokerage / Seller pays balance
30-day due diligence period
Buyers Agent Only 
Complex includes:
12 acres with power, water, septic available (County Zoning Allows for Three (3)  4 acre parcels, 2003 Deed Restricts to one 12 acre parcel)
9+ external buildings that can be leased out to individuals for remote placement of scopes
3 B&B suites maintained within the main complex and used as desired.  Income Generator
6,000 SF teaching facility, home of Big Mak, houses 20+ scopes for the military, sliding roofs, multiple styles of telescopes with residence for owner/manager
This property is sold AS IS with the Buy-Now Price of $925,000.
Later this year, the property will be placed in "Auction Status" with reserve of $850,000 and $10,000 Earnest Money Deposit at Pioneer Title in order to place a bid. Bidders will have 48 hours to fund the bid at Pioneer Title. Remember, there is a $925,000 price should an interested party want to purchase prior to auction. Any offer prior to the auction may have terms available, depending on the initial down payment. All due diligence must be performed prior to the auction or within 10 days of being awarded the selling bid.

Telescopes, Astronomy, Binoculars