From the
ATWB Customer Gallery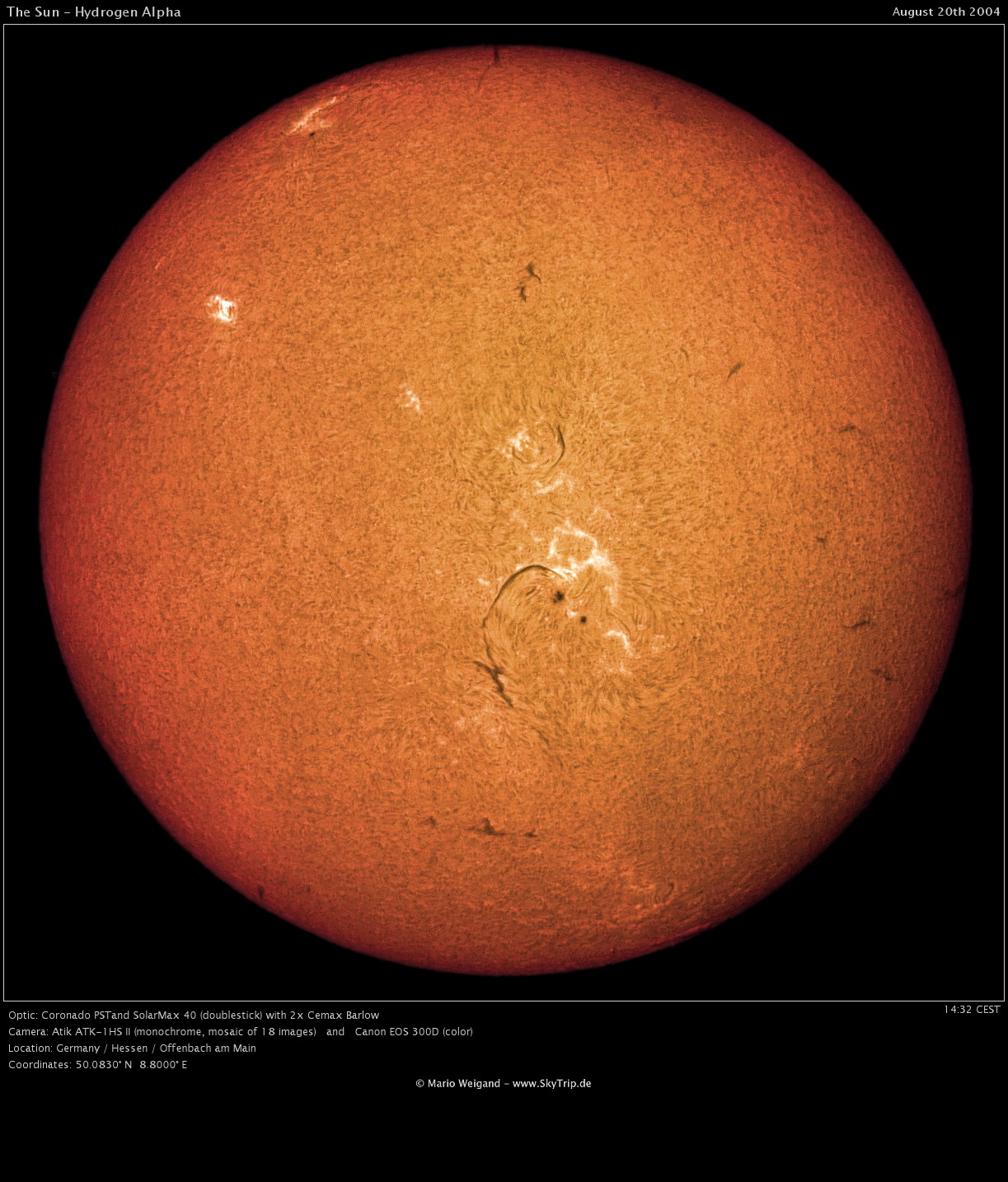 Solar mosaic with Coronado PST
Showa 100mm planetary refractor- superb optics
FS: 100mm f/10 Showa fluorite refractor, like new condition.

Although not well known in this country, Showa is respected in Japan for its observatory-class instruments. This one lives up to the company's reputation, with sharp, contrasty images. A Zygo test report is included (from Mike Palermiti) showing a Strehl ratio of 0.98.

Views of Jupiter and Saturn this apparition have been great! Jupiter shows numerous belts with ovals, barges, and festoons, as well as "texture" that emerges in calm moments. Saturn- Cassini is easily visible (as you'd expect...) with different brightness in different parts of the rings as well as a clearly defined belt and zone near the equator. Although its primary intent is lunar/planetary use, this scope does a very nice job on the brighter DSOs. Color correction is as good as I've seen in any APO- no "color" visible on the Moon's limb or the brightest stars.

In addition to the OTA, there are a nice 50mm finder, a 1.25"/2" adaptor, and Parallax rings. The tube is 44" long and weighs 12 pounds. My Tak EM-2 mount (sold with the FS-78) holds this scope very well, as does a GM-8. I would expect any mount with similar capacity to serve nicely.

Selling to finance a larger scope.

Price is $1400, including shipping in CONUS.


Telescopes, Astronomy, Binoculars