From the
ATWB Customer Gallery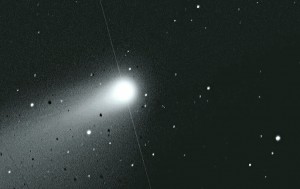 Comet Neowise with satellite pass.
An Interview with John Diebel, Founder of Meade Instruments
In 1997, Meade Instruments Corp. stood at the top of the telescope market. It went public that year, and was the darling of smaller issues. Its products were innovative, industry changing and in demand, such as the Autostar Computer Controller and the ETX 90 Astro. The Meade 90 ETX had been introduced the year before and, at $495, the waiting list to get one was incredibly long. John Diebel, the company founder and, at that time, chief executive and chairman, welcomed a visitor in his office at Meade headquarters in Irvine, Calif...
This is article is available to subscribed members only.

Telescopes, Astronomy, Binoculars