From the
ATWB Customer Gallery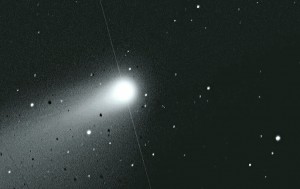 Comet Neowise with satellite pass.
An Interview with Tom Cave - by Barry Kawa
the summer of 1997 took me to Long Beach, California, to talk to Tom Cave, the founder of Cave Optical Co., at his home there, where he had lived for almost 60 years. I had a 10-inch Cave reflector in my garage in Cleveland Heights that was a pleasure to use and my personal favorite. So, when I called Mr. Cave, it was an honor to speak to him, and he greeted me warmly and invited me out for an interview...
This is article is available to subscribed members only.

Telescopes, Astronomy, Binoculars