Captured by
Clayton Helfert
M45
Eyepieces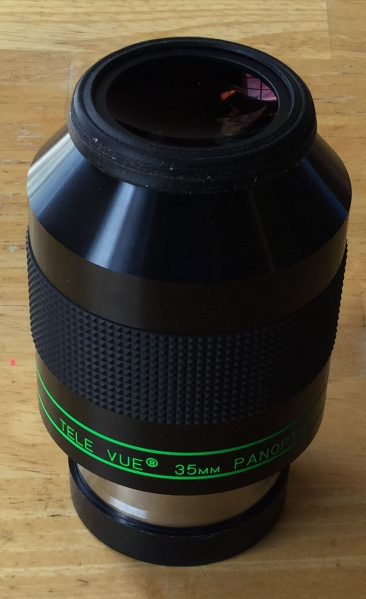 Eyepiece AFOV and Barlow magnification factors can effectively vary from manufacturer specified values.
The 32mm 1.25" plossl is one of a handful of available eyepieces that offers the maximum possible TFOV in the 1.25" format. However, reviews of the various 32mm 1.25" options are hard to find. With that in mind I gathered a sample of five different 32mm 1.25" eyepieces currently in production and added the 35mm 1.25" Orion Ultrascopic to the sample.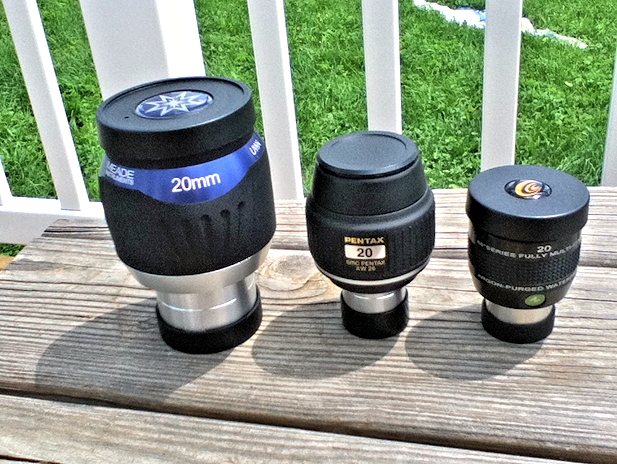 The eyepiece market provides numerous options with a 20mm focal length ranging from inexpensive 20mm plossls to expensive "premium" options offered by Pentax and Televue. Eyepieces with a 20mm FL are very versatile giving exit pupils ranging from 4.4mm to 2.0mm with scopes having focal ratios from F/4.5 to F/10...

Telescopes, Astronomy, Binoculars