From the
ATWB Customer Gallery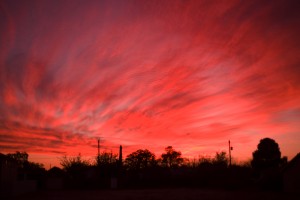 Sun set Texas style
Comet Machholz (C/2004 Q2)
In the past comets brought with them connotations of doom and gloom. Witnessing a comet in the night sky could very well be one of the scariest things a person might see up there in the heavens. Nowadays, given sufficient distance from the Earth, comets elicit a distinctly different reaction. People gaze at them in wonder from even bright city skies- and amateur astronomers enjoy the change in pace from their usual astronomical vistas. This comet, Machholz (C/2004 Q2), is now rounding the Sun and will be journeying to the outer part of the solar system soon. On its way, people in the northern hemisphere can catch a glimpse of it during the subsequent months.
Machholz Resources:
Click here for a daily ephemeris for Comet Machholz. -Ed.
Click here for more info and graphical path images. -Ed.

Telescopes, Astronomy, Binoculars