From the
ATWB Customer Gallery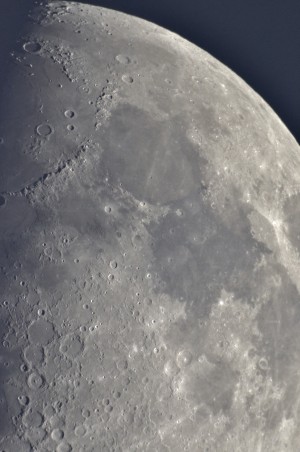 Moon Snapshot with Starmaster 11 "Shorty"
In astrophysics, gamma rays are known to be produced by some of the most energetic objects in the universe: supernova explosions, pulsars, neutron stars, and the swirling environments around black holes. When the highly energetic gamma rays reach Earth, they interact with molecules high in the Earth's atmosphere and create a fleeting pulse of Cherenkov light in an air shower. The burst of light particles or photons lasts less than the blink of an eye -- on the order of six nanoseconds. Each pulse enables detection of a gamma ray a trillion times more energetic than can be observed with the human eye. A new type of telescope, known formally as the Schwarzchild-Couder Telescope, has been deployed as a high-end test bed for technologies that will be used in the Cherenkov Telescope Array (CTA) -- a configuration of approximately 100 telescopes to be situated in the Canary Islands and Chile, intended to give astrophysicists their best look ever at the transient effects of gamma rays interacting with particles high in the Earth's atmosphere.
Comments:
There are no comments yet.

Telescopes, Astronomy, Binoculars