From the
ATWB Customer Gallery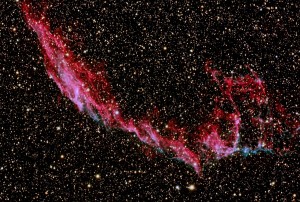 The Vail after I used a new app for noise reduction and detail enhancement.
View the Anacortes Telescope & Wild Bird Customer Gallery
Caltech scientists have found, for the first time, that merging pairs of neutron stars -- the burnt-out cores of stars that have exploded -- create the majority of heavy elements in small "dwarf" galaxies. Heavy elements, such as silver and gold, are key for planet formation and even life itself. By studying these dwarf galaxies, the researchers hope to learn more about the primary sources of heavy elements for the whole universe.
Comments:
There are no comments yet.

Telescopes, Astronomy, Binoculars