From the
ATWB Customer Gallery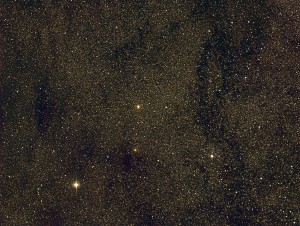 Baade'swindow
Ode to the Othoscopic Eyepiece
Oh little ocular in the dark,
No loud big ads announce you.
Quietly you'll open the universe,
With sharp views to delight me.

No prefix superlatives added to your name,
Like Ultra, Super or Epic.
You go about your nightly task
Unrecognizable in the darkness.

Oh silent ocular in the night
You quietly will call me.
"Come over here, look and see,
I'll show the wonders around you".



Telescopes, Astronomy, Binoculars