From the
ATWB Customer Gallery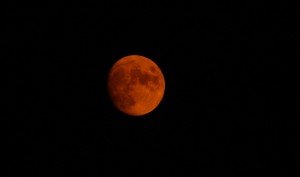 Disco Inferno
32mm ANTARES 1.25" Plossl 'Finder' Eyepiece
I've been putting off buying a new finderscope for my recently built 82mm F8.5 Achromatic refractor. While toying with the idea of a 50mm finder, Kwickfinder or Telrad, it dawned on my that if I pick up a low cost long f/l eyepiece I may be able to avoid using a finder at all.



The Eyepiece:
Antares 1.25" 32mm 4 element FMC plossl - probably made in China
Price < $40 CDN (I paid $37 Canadian + SH)

The Scope:
Home built 82mm x ~700mm Achro Doublet
2" R&P focuser
1.25" Star Diagonal

The Reviewer:
I took astronomy back in high school. After a very long break from the hobby, I picked up a Skywatcher 6" F8 dob and I have been having a blast for around 5 or 6 years now. I mainly enjoy studying the planets and the brighter deep sky objects from my back yard, which is a few km outside of a major Urban centre of 500,000 people. My sky varies from Mag 5.5 to Mag 4 or worse, depending on the direction.

The Review:
In this age of expensive toys it is hard to go wrong with a $37CDN eyepiece. $37 is roughly the cost of a night out at the movies, a new pair of jeans from Old Navy or the sales tax on a premium eyepiece. So when it came down to brass tacks, I thought to myself, "Self, if this thing is a total piece of junk, is it going to be the end of the world?" The answer of course was, "No."

So I placed my order with a Canadian Antares dealer with an on-line store and waited for my new toy to show up. As fate would have it, it did show up, but too late for my trip out of town to some of the darkest skies I have ever seen. But that's another story...

I opened the package and thought they had sent me the wrong eyepiece. The reason is that the eyepiece was in a bolt container and I figured for the price I paid there's no way they'd include a bolt. But I was wrong and they had shipped me the correct eyepiece, bolt and all. Out of the rather cheaply made bolt, the Antares 32mm Plossl looks like many other plossls of this focal length. It seems well built, the coatings are greenish and look nice and consistent across the topmost lens. Antares claims 52 degrees for this eyepiece, I have not thoroughly tested the true FOV, but I believe it is pretty close. If it is 52 Degrees, this should give me around a 2.38 degree FOV in my small refractor.

First light was the moon at around 3 or 4 days shy of being full. The performance in my achromat was surprising. Contrast was very good and the FOV was better than anything that I had ever used. (I'm still waiting for someone to lend me that Panoptic/Sky 90 combo that I keep on hearing about...) At 22x, the moon was 3 dimensional and I had a little bit of the whole space walk feeling which was completely unexpected. I didn't see any problems from internal reflections at all.

So far so good!

The real test was using it as I intended; as a 'finder' eyepiece. Saturn was still up and in the vicinity of M44 so I eyeballed it by sighting along the scope tube (a-la dob) and sure enough Saturn was well withing the FOV. I took a few moments to appreciate the sight. Capturing both Saturn and M44 was impressive. The cluster (M44) was resolved fairly well, but begged for a bit more magnification or aperture (or both). Saturn was the tiny 'eared' God as viewed by ancient astronomers and begged for a lot more magnification. I watched for a few minutes and did not see any objectionable problems (seagulling, flaring, blackouts, kidney beaning, etc) so I have to say the overall edge to edge performance seemed quite good in the F8.5 scope. Again I did not see any internal reflections.

I did quite a few more point and check tests and the objects usually fell within the FOV. The FOV isn't as wide as I would like, but it is wide enough for finding objects that I am familiar with.

Summary:

Well, I have my 'finder' eyepiece. Although I do use it religiously I really could use a few more degrees AFOV for star hopping and I figure I will still break down and buy a Telrad one of these days. It is a good step down from a finder, but not a true replacement (at least not in my scope).

Eyepiece performance is good. It didn't knock my socks off but then it's a $37 plossl, what did I expect? True it isn't made in Japan, the US or Germany and it's hardly pushing the envelope of performance. But it is completely inoffensive, fully multi coated and provides the widest view a 1.25" focuser can handle.

All in all I am happy with this purchase. I can't wait for M31 next winter!

Telescopes, Astronomy, Binoculars