From the
ATWB Customer Gallery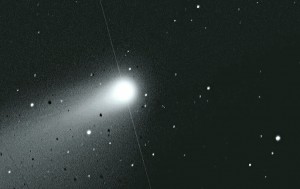 Comet Neowise with satellite pass.
Welcome to the night sky report for December 2018 -- Your guide to the constellations, deep sky objects, planets, and celestial events that are observable during the month. Saturn's iconic rings are clearly visible with backyard telescopes in early December. Mercury and Venus appear later in the month. Also look for Eta Cassiopeiae, a double star, with binoculars or a small telescope to discern its gold and blue hues. Finally, don't miss the mid-December Geminid meteor shower. You could see as many as 60 colorful meteors per hour. The night sky is truly a celestial showcase. Get outside and explore its wonders from your own backyard.
Comments:
There are no comments yet.

Telescopes, Astronomy, Binoculars