From the
ATWB Customer Gallery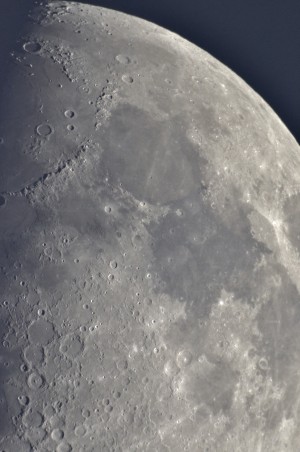 Moon Snapshot with Starmaster 11 "Shorty"
Gamma rays have the smallest wavelengths and the most energy of any wave in the electromagnetic spectrum. They are produced by the hottest and most energetic objects in the universe, such as neutron stars and pulsars, supernova explosions, and regions around black holes. Unlike optical light and x-rays, gamma rays cannot be captured and reflected by mirrors. Gamma-ray wavelengths are so short that they can pass through the space within the atoms of a detector. Over the past few years, scientists have observed the Universe using gamma rays. Gamma rays originate from regions of the Universe where particles are accelerated to huge energies unattainable in human-built accelerators. Gamma rays are emitted by a wide range of cosmic objects, such as quasars, which are active galaxies with a highly energetic nucleus. An international collaboration bringing together over 200 scientists from thirteen countries has shown that the very high-energy gamma-ray emission from quasars, galaxies with a highly energetic nucleus, is not concentrated in the region close to their central black hole but in fact extends over several thousand light-years along jets of plasma. This discovery shakes up current scenarios for the behavior of such plasma jets.
Comments:
There are no comments yet.

Telescopes, Astronomy, Binoculars