From the
ATWB Customer Gallery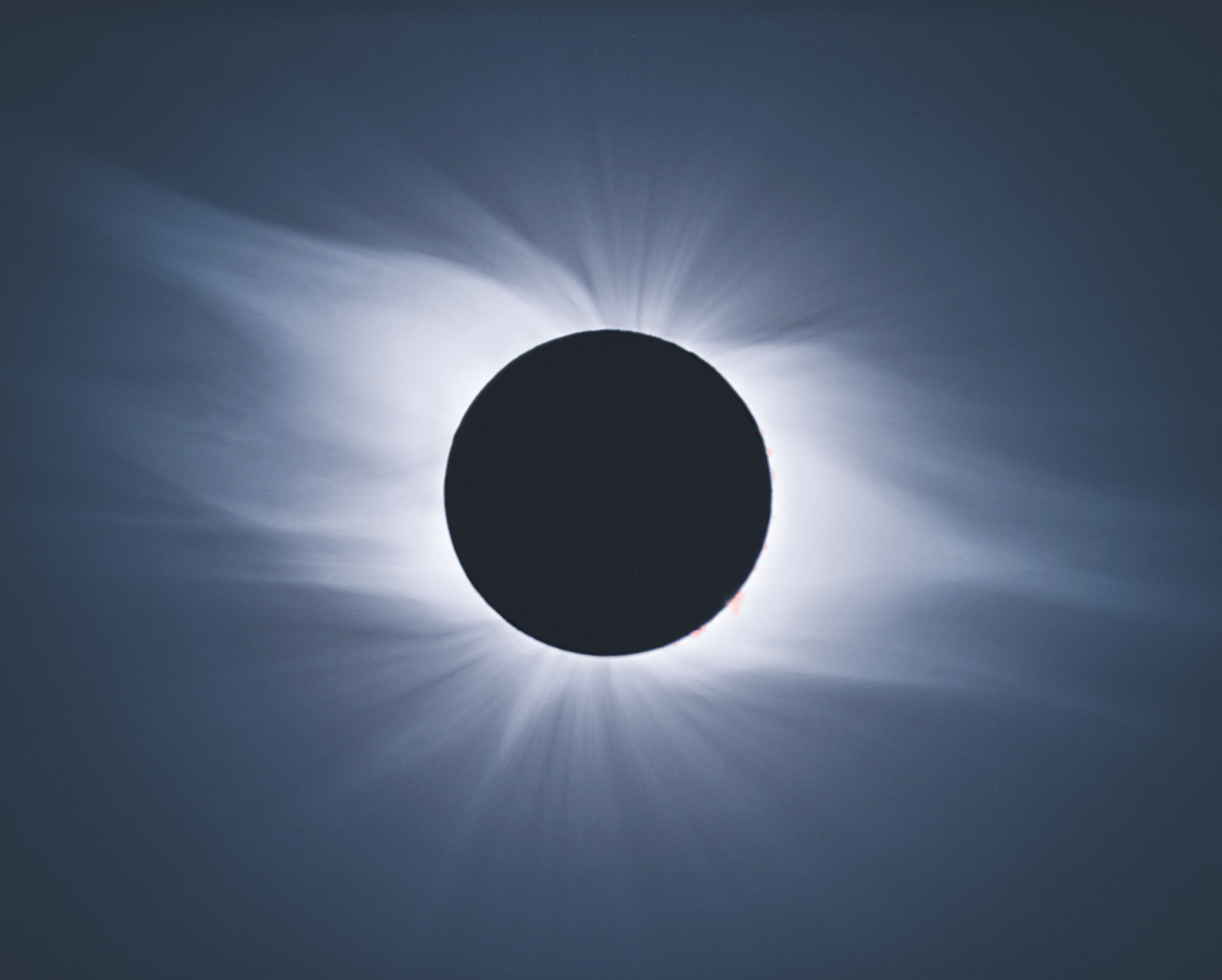 1998 Total Solar Eclipse
A Quick Look with Orion Explorer 25x100 Binoculars
At the recent Mid-Atlantic Star Party I had the opportunity to try out the new Orion 25x100 Explorer Binoculars thanks to Kendal at bigbangastro.
I first tried these binoculars out on some pine cones with bright sky behind and was surprised to see almost no purple fringing. At dusk I was able to target the thin crescent Moon and Venus. Venus exhibited almost no purple fringing and appeared as a perfect tiny half moon.
Numerous craters were visible on the moon and the nuances in terrain were quite nice. M22, while getting low in the sky was clearly resolved with a view like I get with my 5 inch refractor. Alberio showed excellent color contrast between the two components and the high magnification of these binoculars would allow splitting of much closer pairs. The high contrast image allowed the Dumbbell nebula and Veil nebula to be seen easily with no filter. M31 provided a jaw-dropping view that extended across the 2.5 degree field. The Double Cluster in Perseus was a treat with a myriad of star patterns and colors. The Orion Nebula showed a great amount of detail even though it was just rising above the trees.
I didn't have a chance to do many direct comparisons with my 16x80's but it is very safe to say that the 25x100's were a substantial improvement in every department except weight. At 10 lbs for the pair these are very heavy binoculars that require a heavy duty mounting for comfortable use. I was quite impressed by the build quality of these binoculars, the individual eyepiece focusers are smooth, the inter-occular adjustment has just enough stiffness, the optical coatings reflect very little light. The optical alignment of this pair was perfect as far as I could tell. The apparent field of view is about 60 degrees and there is plenty of eye relief for glasses. I would definitely recommend the Orion Explorer 25x100's to anyone who wants a really big pair of binoculars, just bear in mind that you need a very sturdy mount to use them comfortably.
Joplin Motisher - Chittenden
Click here for more about this subject. -Ed.

Telescopes, Astronomy, Binoculars