Hi all,
here two more results from my imaging session from the 16th. Some craters and structures aside the well-known "mainstream" formations: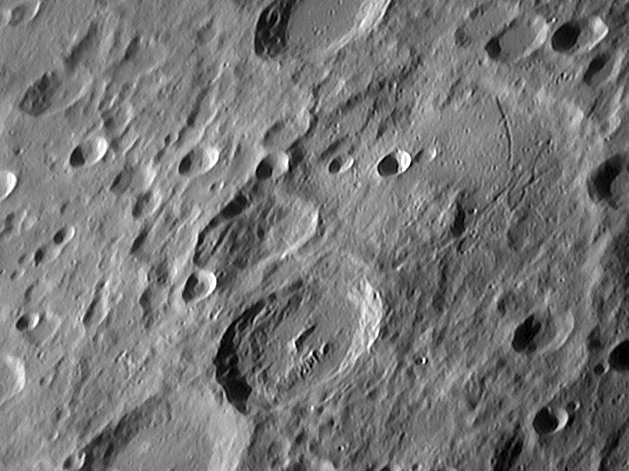 18:55UT - other data and settings like the Theophilus capture.
Janssen is one of the most ancient structures on the moon and experienced many changes over the eons like the formation of the interesting rille-system. The impact crater Fabricius features nice wall structures and a monumental central mountain.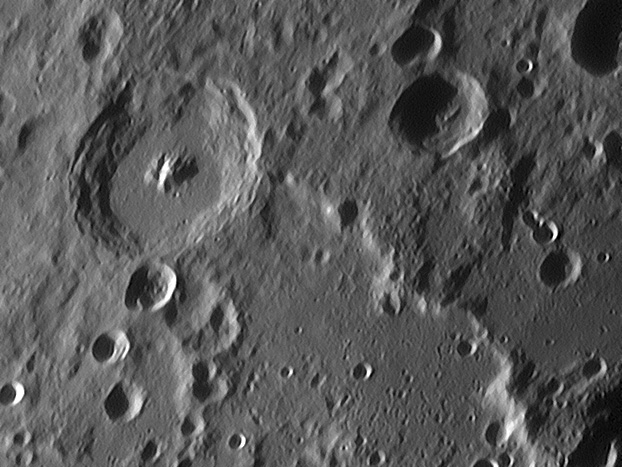 Piccolomini
I used some mild denoising techniques because I had only 300 usable frames per image and applied some carefull resharpening after denoising. Do you also use denoising or do you prefer images without denoising ?
Clear skies & best regards,
Oliver
---
http://www.astro-imaging.de/astro