Hi all,
I decided to do a little "crater hopping" on the moon last night instead of imaging our red neighbour planet. It's been quite a while since my last lunar session :S Seeing turned out to be disappointing, for this image could only use 128 frames out of 2500 but these few frames are quite ok.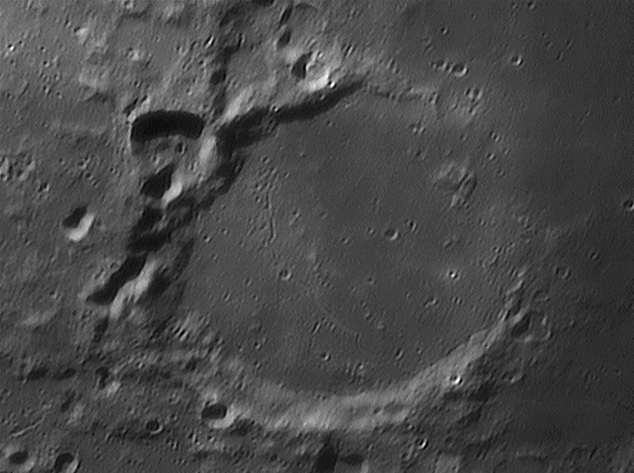 Imaging details:
C9.25XLT, Meade #140 2xbarlow, Astronomik dichroic red-filter
b/w ToUcam pro @5fps
Multiple alignment runs on 3 areas, 128frames stacked per area
I decided not to "neat" the image since some details would have been lost, the noticable amount of noise is caused by the small number of stacked frames
Ok, after shooting a good bunch of lunar AVIs I tooks two sets of Mars RGB captures but then decided to call it a day (night?) - it's been surprisingly cold and very moist - the Schmidt-plate caught a lot of dew and lost a lot of light...
Cheers & clear skies,
Oliver
---
http://www.astro-imaging.de/astro